03 September 2018
Precision to showcase Accudruck registration control system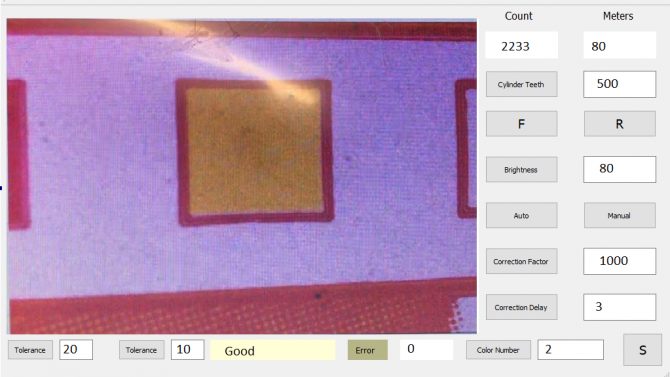 Click on image to download high resolution version
In every printing machine, Registration Control is essential in order to guarantee high quality of print. The individual colors in printing need to come together precisely for an optimal color result for every print.
The constant automatic monitoring of the register then becomes essential in order to guarantee high quality print results over time. In conventional machines, it's difficult to achieve this as the registration is set manually relying on the operator's skills and this leads to losses twice:
During initial setting of the registration, there is a lot of wastage.
In case there is a misregistration during a running job, it is difficult to be monitored manually and again leads to heavy wastage.
Hence, accurate registration control is very essential throughout the process. Manually monitoring the registration is prone to errors and totally dependent on operator skills. This is where Precision provides "Accudruck", a complete solution to automate the entire process of registration control.
With Accudruck in place, the operator can view and control the registration immediately after it is printed.
Once set, the operator need not monitor the registration continuously while the job is running. Accudruck takes care of it.
It drastically reduces the wastage while initial job setting and also due to mis registration while job is running. It efficiently handles registration control in 2 ways:
-Camera based
-Sensor based
Benefits:
Cameras are installed on every alternate station to help the operator view the registration
A cost effective solution
Decrease in wastage leads to tremendous savings in material, time, manpower and money.
Consistent high quality due to registration consistency
Improved customer satisfaction   
Quick job set up
Process automation improves productivity
Application:
Flexographic printing machines
Gravure printing machine
Offset printing machine
Labelexpo India 2018 visitors will be able to see this system on display.