12 November 2022
Multitec debuts new press features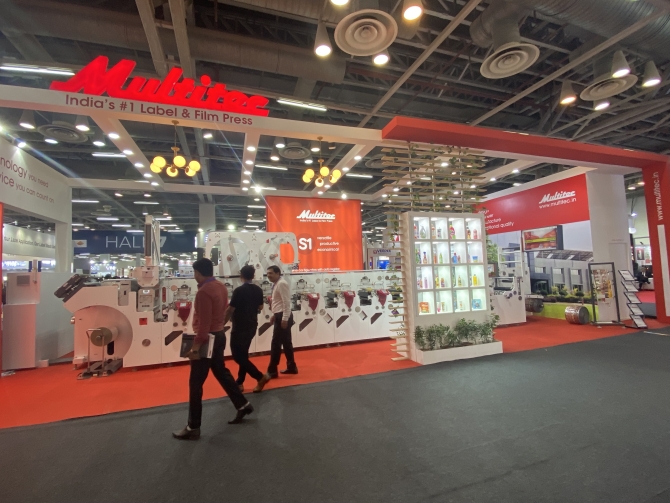 Click on image to download high resolution version
Multitec is displaying its S1 full servo press in an 8-color 450mm configuration. The press is equipped with a combination of LED and UV dryers, a multi-layer coupon label kit, and new operator-friendly features.
The company will also showcase new E4 press with twin servo technology and a full LED UV configuration.    
Amit Ahuja, CEO of Multitec, said: 'This will be an interesting launch for the market as it will be with a new concept of an economical press with the advantage of dual servo technology.'  
QSR Slitter rewinder with 100 percent defect detection will also be running live at the show.   
All the machines on Multitec stand are on live demonstration. Live demonstrations of printing on thin substrates including 12 micron PET, 2-layer labels and features such as auto-registration are on display. The company also has introduced several new features in its presses at the show.     
With over 450 installations in more than 35 countries over the world, Multitec has been serving the needs of label printers with innovative and cost-effective equipment.