07 September 2018
Insight to highlight Truepress Jet 350UV+LM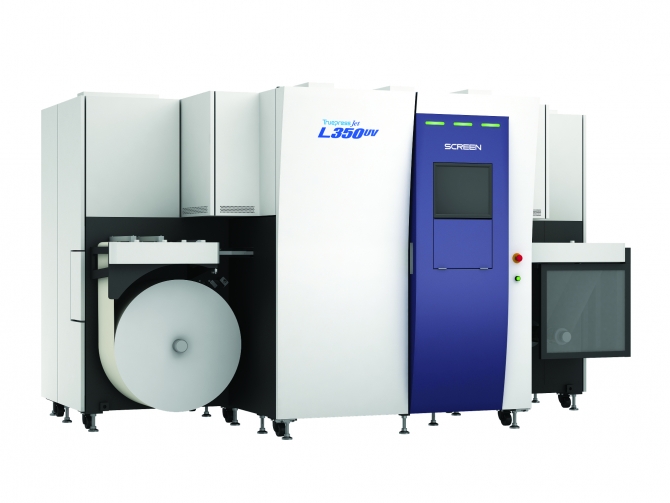 Click on image to download high resolution version
Insight Print Communications, India's largest distributor of Graphic Arts Equipment in India, will highlight Truepress Jet 350UV+LM, an innovative printer that delivers the UV inkjet technology optimized for label printing developed over years by Screen.
It offers a wide array of functions required for food & beverage label production. Its improved throughput and quality, and support for a diverse range of applications, makes it ideal for printing everything from conventional to food & beverage package labels.
Its chilled roller increases stability for thin materials. Its option of orange ink enables richer reproduction of colors. Its high image quality boosts product appeal. It prints even fine character. Its exceptional registration accuracy and micro-droplets support security printing.
This support for food package types and thin materials opens a range of exciting opportunities. Vivid, expressive printing and outstanding productivity will expand the reach of the label printing business.