17 October 2018
IEEC to launch two new products at Labelexpo India 2018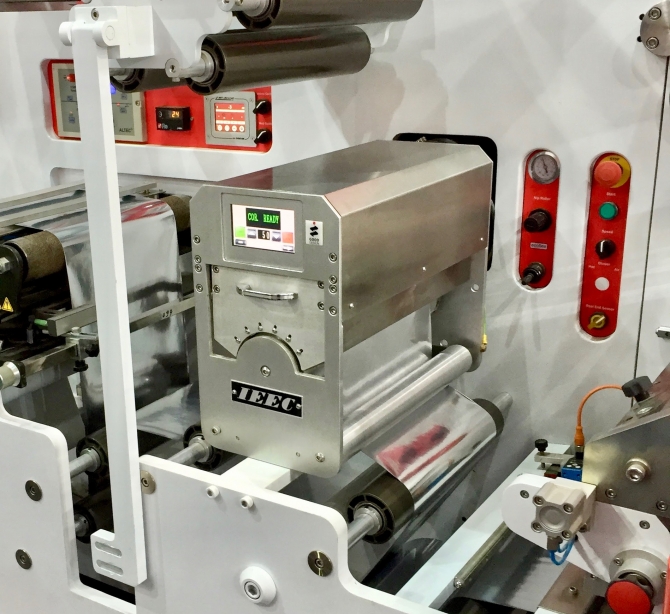 Click on image to download high resolution version
IEEC will introduce at Labelexpo India 2018 its latest offerings - the new generation Ozonash and Lab Corona Treater.
The Ozonash is an ozone destruction unit, which converts ozone into oxygen. During corona treatment, high-concentration ozone is produced, which is harmful to human health and to the environment. Ozonash uses a highly efficient metal oxide catalyst and pre-filter combination to reduce ozone to air. It comes in very handy where conducting ozone out of the building through duct pipes is a challenge. It uses a differential pressure gauge to monitor pressure between filter stages and catalyst reduction stage. The Ozonash will come in a capacity to treat up to 400 CFM of ozone.
The Lab Corona Treater is designed for research and test laboratories and low volume production. This apparatus is very useful to ensure adhesion of inks, glues and coatings on substrates. The IEEC tabletop Lab Corona Treater is equipped with ceramic electrodes which enables it to treat metallised as well as non-metallised substrates. It treats substrates up to A4 size (297 x 210 millimetres).
IEEC will also display its Corona Treatment System for narrow web and labels. These systems ensure superior ink adhesion and scuff resistant print quality. IEEC Corona Treaters will work on various narrow web presses on the show floor including Multitec, Lombardi, Nilpeter and many more.