06 September 2018
BST eltromat to display defect detection systems for narrow web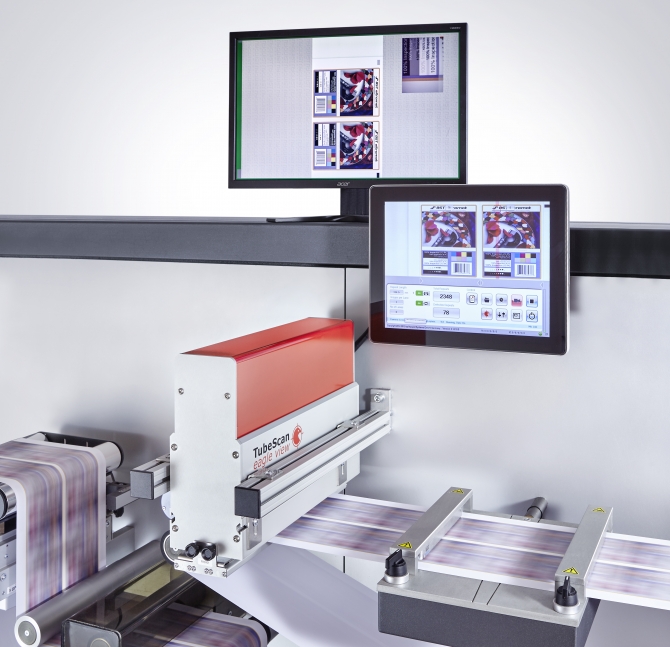 Click on image to download high resolution version
World leader in quality assurance systems, BST eltromat are displaying TubeScan EagleView - their one hundred per cent defect detection and web viewing system for narrow web - at Labelexpo India 2018.
Web viewing systems are standard in the label industry. They are used on almost every printing press for monitoring registration, overall print quality, accuracy and color. The down side of in-line one hundred per cent inspection systems has been the heavy investment, due to which many printers compromise on quality.
TubeScan EagleView brings both worlds together: Multiple cameras are combined in the same housing to offer detailed viewing and one hundred per cent inspection at the same time. The intuitive touch screen interface makes setup extremely simple and fast.
This cost-efficient system also enables detail viewing of critical areas like registration marks, 2D barcodes, picture areas, etc. down to dot level. The camera for detail viewing is motorized and can be easily navigated with respect to the displayed print-repeat. No print mark sensor or gear sensor required for synchronization and the optional back-light enables monitoring of the back print register as well. The system is highly modular and comes with multiple options to choose from.